How much of your recent shopping have you done online? Does this have your brain churning with entrepreneurial ideas? It should.
Consider the following statistics:
186: amount (in billions) spent in 2010 online transactions
81: percentage of Internet users who research a product online
26: percent of people on the Internet who have used online auctions
66: percentage of users who have purchased a product online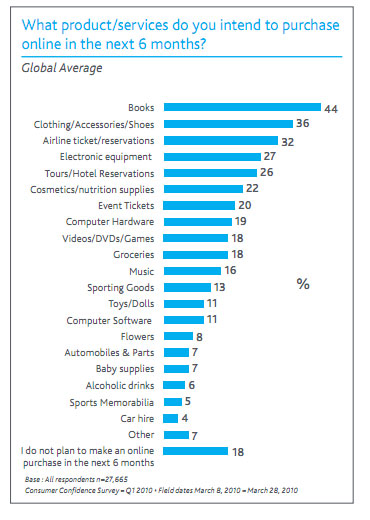 Q12010 Online Shopping TrendsReport (nielsen.com)
If you want to build an online retail presence, this article is a must-read. The task may seem large and overwhelming, but, as with any goal- setting management system, once you break the task into manageable pieces, it can be accomplished. To start an online store, you need to create a to-do list with deadlines. A materials list will also be beneficial. Some of the materials for building an online store may include:
Vendor's license
DBA ("doing business as", or your trade name)
Wholesale supplier
Merchant account
Computer
Printer
Website
Digital camera
Domain name
Internet host
Shipping labels
Shipping boxes
Step 1
Do your homework. Research your product and your competitors. You can do this easily online or in print by submitting your name to various mailing lists or by subscribing to catalogs within your retail field. Read up on trade publications, making a note of ecommerce trends, products, and prices.
Step 2
Brainstorm a list of potential business names. Once you choose from this list you can register your business name through your county or city administration office. At this stage it's a good idea to get a vendor's license because they are generally obtained through the same government office. Even though your business will be online, you will have to pay sales taxes on in-state customers.
Step 3
Who is your target customer? Women? Parents? Retired men? Sports enthusiasts? Pet lovers? Understanding the focus for your product will aid in streamlining inventory as well as making your marketing more effective.
Step 4
If you are selling a tangible product (as opposed to a service), your next step is to locate a wholesale or manufacturer supplier for your online store. You can visit the National Association of Wholesaler-Distributors website at naw.org. Call several of the suppliers or manufacturers you find, and choose the one with the quality: price ratio you would like to promote.
Step 5
Visit several potential banks to scout out the services offered to business account holders. You'll need to ask about a merchant account if you intend to accept credit card payments.
Step 6
Create a website for your online shoe store, or have a web designer create one for you. We recommend Magento eCommerce platform. For more information, visit http://www.royaldeerdesign.com/magento-developer.html. Ask your supplier for pictures of products for your website. If pictures are not available, ask for or order sample items. You can take your own photos of these items and upload them to your site.
Step 7
Brainstorm and check the availability of a website URL for your business. It is wise to use your business name for your URL; this makes it easier for customers to find you. You can check the name availability on sites such as godaddy,com, buydomains.com or snapnames.com. Once you have a domain name, determine who you want to host your website. Go with a company that will offer you necessary support. If you're not sure, opt for the hosting plan that offers more customer service/ technical support than you think you need. You never know…
Step 9
You will need to submit your website to multiple search engines, including Google.com and Yahoo.com. Consult with a search engine optimizer (SEO specialist) to help you attain premier search rankings.
Step 10
Get rolling! Order your product as orders are placed to minimize the need for product storage.