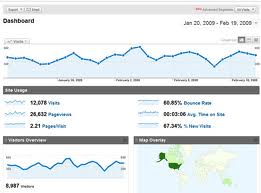 You've created your website, and it's beautiful. You've posted it on Facebook, tweeted it to all your followers, emailed your contact list, and called every family member. Now, you're sitting back waiting for the stats to show millions of page views. But, it's not happening. Why not?
Are you promoting your website in the best way possible? Put the phone down; you don't need to contact your web developer. Driving traffic to your site happens when you display your site in the best promotional way possible. This article gives ideas of a few ways to get your site in front of potential clients.
1) Business cards – This seems obvious, but if your business is the sort in which business cards are effective, make sure your site is listed on the card. If those you're passing out are from the pre-website days, work on getting a new batch out there.
2) Telephone book/ business directory – What do you do when searching a number? Get out your smart phone and punch in a few key words, right? If your website is not listed you're your advert in the phone book, you're missing a valuable opportunity. Don't forget to add the site to any business directory of which you may be a member.
3) Invoices – Do you bill your clients? Check out the header on your invoices. These pages always get read well; why not add info that can send traffic your way? Do you have online bill pay? This could be a clever way to send clients in your direction; virtually that is.
4) Out-going voicemail message – Rather than frustrate others when they don't reach you by phone, give them another route for contact.
5) Email signature – If you're like most business owners, much of your correspondence is done via email. Add your website to your email signature and watch your traffic soar.
6) Waiting areas– If you have a cash register or another place customers may have to wait, take advantage of their need for distraction. Post signs or catch informational posters for them to read.
7) Company vehicles – A rolling advertisement! Take advantage of the space on your company vehicles to advertise, and make your web address clearly visible.
8) Radio Adverts – Don't waste the money you spent on radio advertisements by forgetting to mention your website. The search boost is nice, but not as nice as the amount of direct traffic you could have.
9) Paper materials including brochures, etc. – Customers who attend to your sales collateral or brochures should be directed to your website for additional questions they may have about your company.
10) Signage/Store Windows – Customers who miss an opportunity to stop in any check you out can check you out online when they do have a moment.