With Christmas just a few days away many websites are experiencing escalated traffic due to last minute gift purchases. Because of this it's imperative that businesses properly prepare for such heightened traffic and ensure that their site is ready for such potential e-commerce. Thus, we've compiled a simple and straightforward list of the top 5 steps every business should take in order to guarantee their business is ready to take on the holiday buying crunch.
#1: Include a holiday countdown on your website to put purchasing pressure on consumers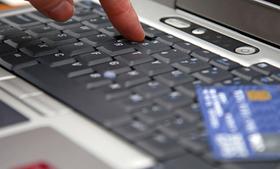 By adding a countdown to Christmas on your website users will be reminded just how little time they have left to finish up their gift shopping. The feeling of time running out will help entice consumers to make that purchase they've been mulling over not tomorrow, but today.
#2: Offer incentives for spending a certain amount
Many products are often competitively priced across the Internet and in store. So how do you make your site the site consumers make purchases on? Simple. Offer an incentive for consumers who spend a given amount on a product (or products). For instance, give consumers incentives like 5% off a $25 purchase or $10 off a $100 purchase. This will not only tempt consumers to purchase on your site, but also make them consider purchasing more items at once in order to receive a better discount.
#3: Lower shipping costs
Often times consumers will educate themselves on what prices exist on what sites and then compare shipping costs prior to choosing which site to purchase from. Lower shipping costs around the holidays, offer free shipping after a certain purchase amount, or offer free shipping no matter what to ensure that consumers purchase from your site and not your competitors.
#4: Guarantee and remind consumers that your SLL certificate is secure
Millions of online shoppers are still wary of having their personal information hacked from online ordering. The last thing a consumer wants to see is that the site that they are purchasing from is not secure. This could easily convince a consumer to change their mind and make their purchase elsewhere. Thus, make sure your site is secure and that the consumer is aware of it before purchasing.
#5: Ensure that your website loads properly on all browsers
Every web browser is different and it's imperative that your website functions properly on all of them. Ensure that your website loads properly by contacting your website developer and running tests on each browser (Safari, Firefox, etc.). This will allow consumers to comfortably and easily shop on your website regardless of how they choose to access it.