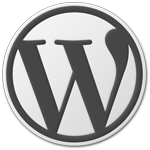 Names in honor of guitarist Grant Green, WordPress 3.4 'Green' has been released to users and developers. Insiders let us know that many significant improvements to a variety of components were designed while listening to Grant Green's soulful strums. These improvements include theme customization, custom headers, Twitter embeds, and image captions.
This release means big changes for both users and developers. See below for what you can expect from the new and improved "Green."
Users
Theme customizer allows you to play around with the looks and settings of your current theme or a possible new theme without publishing the changes
Some themes allow you to change colors, backgrounds, and custom image headers
You now have the ability to browse many themes at once without paging.
Images from your media library can now populate custom headers.
You can choose the height and width of header images.
Embed support now includes tweets.
Image captions now allow HTML, such as links, in them.
Developers
Hundreds of technical improvements to XML-RPC, themes, and custom header APIs.
Significant performance upgrades to WP_Query and the translation system.