You're ready to take your blogging more seriously, and you've done our research. Many business websites use the wordpress platform for its ease of use, versatility, and customizability. But, which WordPress should you use? WordPress.com or WordPress.org? What is the difference, and which is the best choice for your small business? Read on and find out.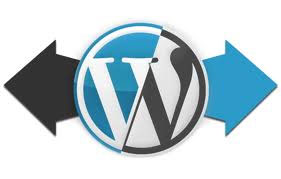 WordPress.com
If you're new to blogging, or have a simple purpose in mind, you may want to start with WordPress.com. This route gives you quick and easy access to setting up an online blog. Simply sign up to begin creating your blog site free of charge. Thousands of business owners opt for this route.
Good things about WordPress.com:
Easy way to begin blogging
Multiple themes to choose from
Hosting is free
Drawbacks to WordPress.com:
$15 charge to use your own domain name (not expensive, but not free either)
Cannot upload your own themes or plug-ins
Cannot customize themes directly
Cannot use it to post Adsense ads or affiliate links
Google text ads may show on your page without your approval
In other words, if you seek the ability to customize the look and feel of you blog, the .com option may not be for you. However, if you're starting out a hobby related or special-interest blog, WordPress.com is a great option.
WordPress.org
WordPress.org is the place to go for downloading the open source blogging software that allows you to install, set up, and customize a site on your own hosting provider. Available to you are step-by-step instructions, free downloads, free themes, and free plug-ins.
Good things about WordPress.org:
Ability to install any available WordPress template or plug-in
Ability to customize your site so it doesn't appear generic
Complete control over the look and feel of your site
Drawbacks to WordPress.org:
Have to provide your own web host
You'll need to manage your own backups
You'll need knowledge of how to use FTP to transfer files
Need an understanding of how to create a MySQL database
Need the ability to edit configuration files
The hosting issue isn't hard to solve. There are many hosting providers that will provide this service for a nominal fee; for example, Bluehost offers hosting for $6.95/month. Also, many web development companies will provide hosting as part of their design package. Even if you are just starting out, it's worth your while to see what web designers have to offer. You may be pleasantly surprised.
A middle road option?
You're probably thinking that you want the ease of .com without the technical skills required of .org. Can this be possible? Luckily, yes. Enter the third option- hosting provider easy install scripts.
Many hosting providers offer one-step installations of WordPress. Utilizing this service eliminates the need for those technical skills you may be lacking. You won't have to create a database or configuration files. You can get started quickly and still retain the power of customizing your site later on.